First impressions last longer
Our superb choice of Residential Doors combine style with the highest levels of integral security
When choosing the right doors for your property you want them to look as though they were designed for the period of your home as well as incorporate the highest levels of security. You also want them to look good, perform well and last a long time.

A closer look at the choice of Residential doors we offer will reveal that our product range offers all of the above and more. From front doors, back doors to Patio, Stable and Bi-folding doors, we have the choice, colour and design to suit your home perfectly.
Specification Includes:
Wide choice of PVCu and Composite designs
High security to include multi point locking
High performance weather seals to retain heat
Attractive choice of colours and door furniture
PVCu RESIDENTIAL & STABLE DOORS
Available in an attractive choice of full or half panel
Our range of PVCu Front doors are made to create a great first impression. Manufactured to the same high standards as our PVCu window range, they come in an attractive choice of finish to include Brilliant White, Rosewood, Mellow Oak and Schwarz Braun - all with matching frames. Our Stable Doors are designed so that the top half of the door can be opened whilst the bottom half remains securely shut - this style is particularly popular for customers with small children and/or pets.
Specification Includes:
Available in PVCu or Composite manufacture
Attractive choice of finishes
High Security Multi point locking
Stunning range of glazing options
COMPOSITE DOORS
Great looks and highly durable, our Composite doors are available in a wide choice of colours and styles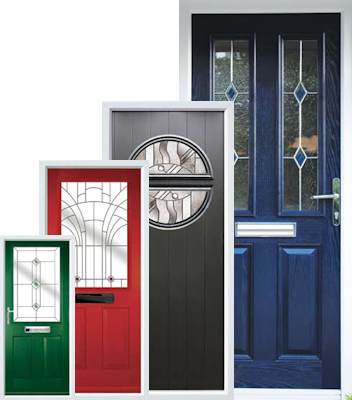 Our Solidor range offers an outstanding choice of solid laminate timber core composite doors that combine classical, modern or contemporary styling with a full range of high security locking features. Each door is completely encapsulated within a highly durable plastic edge banding and two thermoplastic door skins so you will never have to worry about painting or varnishing.
Specification Includes:
Wide choice of Colour options
Extensive Recycling programme - no landfill
Made in the UK to minimise carbon footprint
Lead free door skins and edge banding
BI-FOLD DOORS
A stunning way to bring home & garden together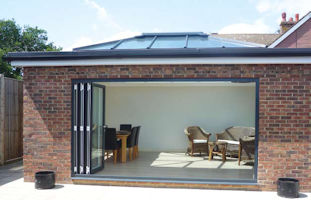 A Bi-Fold door allows air and light to flood into your home and really bring the outside in. As an alternative to French doors or Patio Doors they look quite stunning when open and are designed to function with simplicity and ease. With sleek good looks and an ability to provide a clear, unobstructed opening to your garden, the Bi-Fold door is becoming increasingly popular especially for people with modern or contemporary style homes.

They are also suitable for internal use to separate the main home from a Conservatory or a dining room from a living room - when fully open, two rooms become one large living space to enjoy.

On all of our bi-fold doors, the cill and track are incorporated into the threshold which results in a slimline appearance and comfortable access.
Specification Includes:
Option of 2 to 6 door panel configuration
High Security to include Anti-lift device
Smooth, durable rollers for easy action
Cushioning buffers top and bottom
Internally beaded for extra security
PATIO DOORS
Let the sunshine in and enjoy the view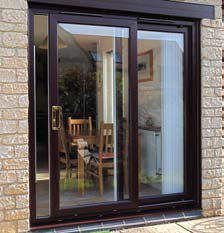 Available in two, three or four pane configurations, an in-line sliding Patio Door is the most popular choice to bring home and garden together.

It is also an ideal option for restricted openings where a hinged door would prove impractical. Made to the same high standards as our Window range, all of our Patio doors offer style and multi point locking features.
Specification Includes:
Choice of 2, 3 or 4 pane configurations
High Security to include Anti-lift device
Smooth, durable rollers for easy action
Cushioning buffers top and bottom
FRENCH DOORS
Continental style adds a touch of class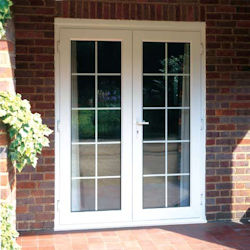 A classic design for traditional or contemporary properties, our choice of French doors offer all the benefits of a wide opening to your garden or a grand entrance as a front door to your home.

Available in a choice of PVCu or Composite, there's a stunning choice of colour options too - White, Rosewood, Mellow Oak and Schwarz Braun for PVC- u and a wider choice for Composite
Specification Includes:
Available in PVCu or Composite
High Security locking to include hinge bolts
Attractive range of door furniture
Low threshold available for easier access