Your favourite room in the house
Having a Conservatory installed is one of the most rewarding home improvements you can make
Once the preserve of the wealthy to cultivate exotic species of flora, the modern day conservatory has evolved to become the UK's most popular home extension providing a versatile space that brings home and garden together in perfect harmony.

Given the advances in coated glass technology and modern day insulation methods, it is also a place you can enjoy throughout the year.
Individual style options
We have a superb range of designs to choose from and once you have decided on style there are an infinite number of ways to individualise your Conservatory to include colour finish and attractive glazing options.
Time to relax....
Living room, dining room or just somewhere to unwind... it's your special place
However you intend to use your Conservatory, we are sure it will become a very special place in your home and a peaceful retreat in which to relax. And whilst you are enjoying the extra space it offers, you can be sure that your Conservatory has been built to the highest standards and will be an invaluable addition to your house for many years to come.
Home & Garden in perfect harmony
There is no better way to enjoy the seasonal changes in your garden than from the comfort of a Conservatory. With so many Window aspects, your Conservatory offers a unique panoramic view of the outside world whilst letting the natural light pour in even on the darkest of winter days.
In tune with nature
Every aspect of your Conservatory will be designed to be environmentally friendly and in tune with nature. From the thermal performance of the windows and roof to the heat retaining qualities of the build, all will combine to offer the maximum in Energy efficiency and low running costs.
An exciting choice of style
The conservatory of your dreams starts with choosing a design to suit your home and lifestyle. You also want to consider its size in proportion to your house and what aspect would be best in relation to the sun and your garden.

The Victorian is probably the most popular style of conservatory, with its elegant period looks and choice of ridge cresting. Edwardian and Georgian are similar, but have square fronts rather than the angular front of the Victorian design.

Whichever style you choose, we offer an attractive choice of finish to complement the exterior of your home as well as the interior decor. Every conservatory we install is made to measure, we can customise your choice to suit your individual requirements in every way.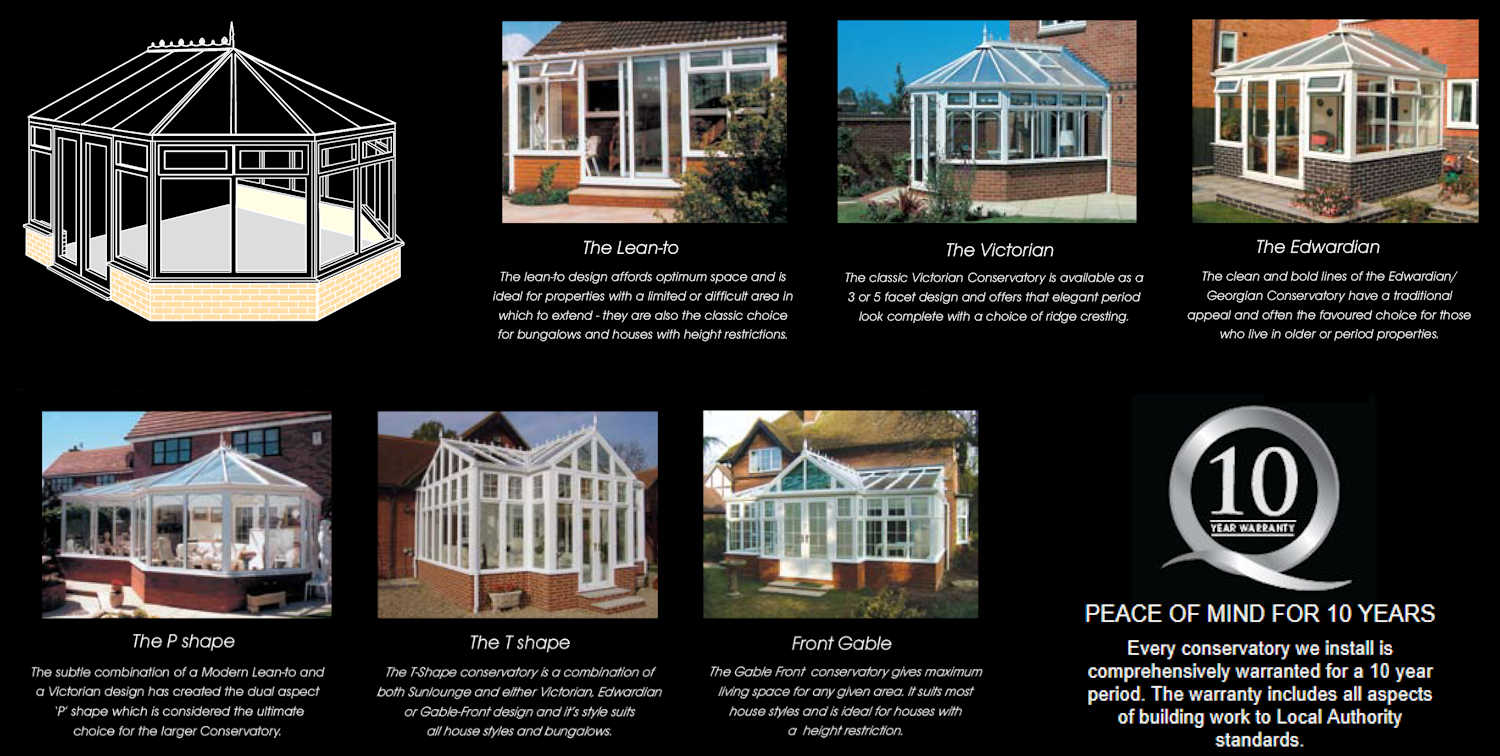 Your special place for all seasons
With modern heating methods, efficient ventilation and the advances in Coated Glass technology, your conservatory can be a comfortable place to be in the height of summer as well as the depths of winter.

To help maintain an ambient temperature in your Conservatory throughout the year, we offer a choice of roof options to include Coated Glass or Polycarbonate. Both are thermally efficient and designed to perform in extreme temperatures.
Coated Glass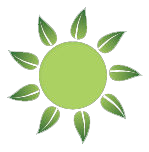 Our Coated Glass contains a unique combination of metal oxide layers that are applied using a magnetically enhanced cathodic sputtering process under vacuum conditions. In English, the result is that the glass effectively reflects long wave radiation from your heating appliance back into your conservatory in winter whilst deflecting excessive Solar heat in the summer.
Energy Savings
In summer, our coated glass will deflect approximately 70% of the solar energy (heat from the sun) back into the atmosphere.

In winter, the glass works in reverse by retaining heat generated from within your conservatory, thereby minimising the amount of heat you need to produce to be comfortably warm.

Polycarbonate Roofing
Lightweight yet exceptionally strong, our Polycarbonate roof is a popular choice.

The multichamber Polycarbonate roof is a popular choice and offers the benefits of being lightweight, virtually shatterproof and 200 times stronger than glass. Available in a variety of thickness it also provides excellent thermal and fire retardant properties.
Polycarbonate Benefits
Lightweight and virtually shatterproof
Available in an attractive choice of colours
Good thermal efficiency properties
Life expectancy of at least 25 years
Professionally and carefully installed
The team that will undertake the installation of your Conservatory are all fully trained and highly experienced. All work will be undertaken to local authority standards and from the very beginning to the finishing touch, they will treat you with the utmost courtesy and your home with the respect it deserves.

In every case, your installation will be carried out to Local Authority Standards with care and attention to every detail.

Our Installation Service includes...
High quality building work to Local Authority Standards
Your home improvement is fully warranted for 10 years
A courteous service with respect to you and your home
Typical Construction